UAE provides aid to earthquake-stricken Afghanistan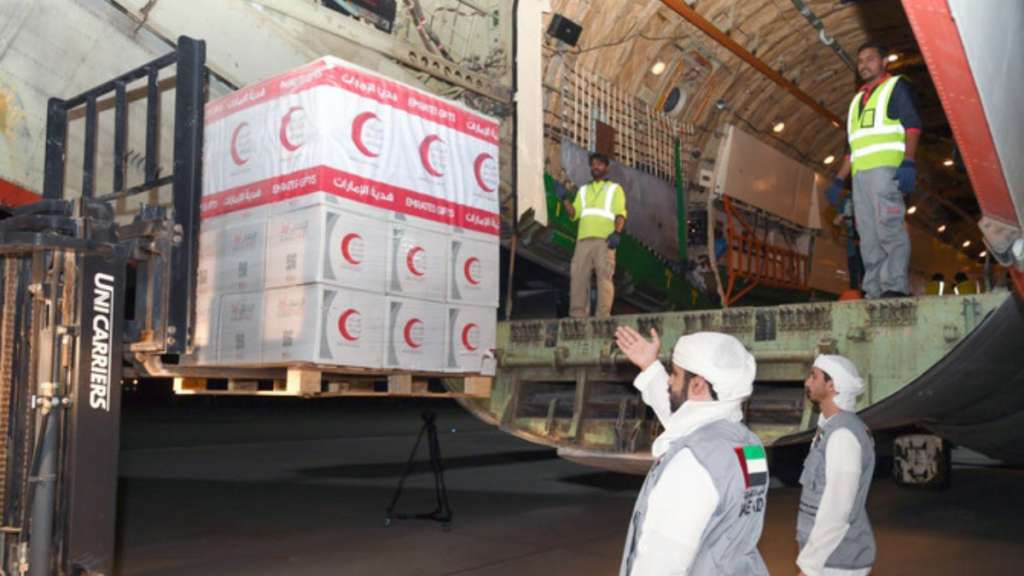 A medical team and field hospital has been sent, and an air bridge delivering food and medical supplies has started to operate in Afghanistan on the orders of His Highness Sheikh Mohamed bin Zayed Al Nahyan, President of the UAE.
The aid delivery is a result of the UAE's effective efforts to address the present Afghan situation and lessen the effects of the recent, deadly earthquake that devastated southeast Afghanistan. Numerous people, especially the elderly, women, and children, were left without food and medical supplies after the earthquake, which caused thousands of deaths and injuries.
Earlier, in southeast Afghanistan's Khost Airport, two consecutive relief flights from the United Arab Emirates and Qatar landed on June 25. The airport was essentially deserted.
The aircraft was a part of a global reaction to the 5.9-magnitude earthquake that struck the provinces of Khost and Paktika last week and left more than 1,100 people dead. The deliveries from the on-again, off-again rivals were stacked next to one another on pallets on the tarmac of the airport.
For those living in some of Afghanistan's most isolated and underdeveloped regions, this aid from Abu Dhabi and Doha, which mostly consisted of basic groceries, was greatly appreciated.
According to Emirati media, the Ministry of Foreign Affairs directed the Emirates Red Crescent and the Khalifa bin Zayed Al Nahyan Foundation to supply at least 30 tonnes of aid, mostly food.
Masood Azizi, the general consul of Afghanistan in Dubai, has been urging Afghan entrepreneurs there to support humanitarian efforts even from a distance. Many UAE-based business owners, he claimed, also operate in Afghanistan; therefore, he is urging them to use some of their funds to aid those who were completely destroyed by the earthquake and the numerous aftershocks that followed it.
Additionally, on Friday and Saturday, the Afghan consul general organized two special prayer services at the consulate in Dubai. He assembled members of the Afghan community in the area and persisted in emphasizing to Afghan investors how crucial it was to help their people in this dire need.