Osama Bin Laden's spokesman back in UK after release from US jail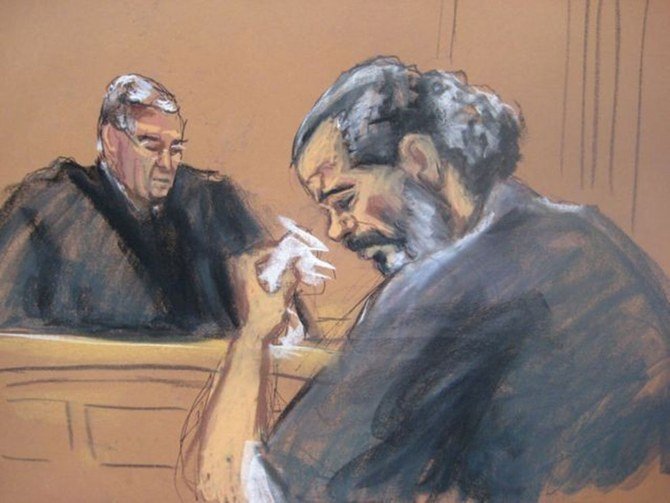 LONDON: A former spokesman for Osama Bin Laden has returned to the UK after being released from prison in the US.
Adel Abdul Bary was freed on Thursday over fears that obesity and asthma put the 60-year-old at greater risk from the effects of COVID-19. He was deported after a judge in New York agreed he was at high risk of contracting a serious form of the disease, in part because he is overweight.
Bary, originally from Egypt, was arrested by UK police in 1999 as a co-conspirator in Al-Qaeda attacks on American embassies in Kenya and Tanzania in 1998 that killed 224 people and wounded 5,000. He was extradited to the US in 2012.
He was charged with 285 offenses but admitted only a few, including conspiracy to murder US citizens abroad and threatening to kill by means of explosives. He admitted to a federal court in Manhattan that while living in London he had forwarded messages from journalists to bin Laden and confirmed to news organizations that Al-Qaeda was responsible for the embassy attacks.
In October, after Bary had served 21 years of a 25-year sentence, US authorities approved his release. He was due to be freed at the end of this year but the date was moved forward slightly after his lawyers argued that his morbid obesity was an "extraordinary and compelling" reason to release him early, especially in light of the pandemic.
Bary will live with his wife Ragaa, 59, at their apartment in London. His return to the UK could not be blocked because he was granted asylum by the country in 1997. He could not be returned to his native Egypt, which he left in 1991, because he would face the threat of torture or death, according to British media reports.
His lawyer told The New York Times: "After all this time, all Mr Bary wants is to enjoy a quiet life with his family."
He will not be added to the UK's anti-terror watchlist, under the country's Terrorism Prevention and Investigation Measures Act, because he has completed his prison sentence.
Bin Laden's former spokesman bound for Britain after US releaseSaudi Arabia strips Osama bin Laden's son of citizenship