"Germany to strike clean energy deals with UAE"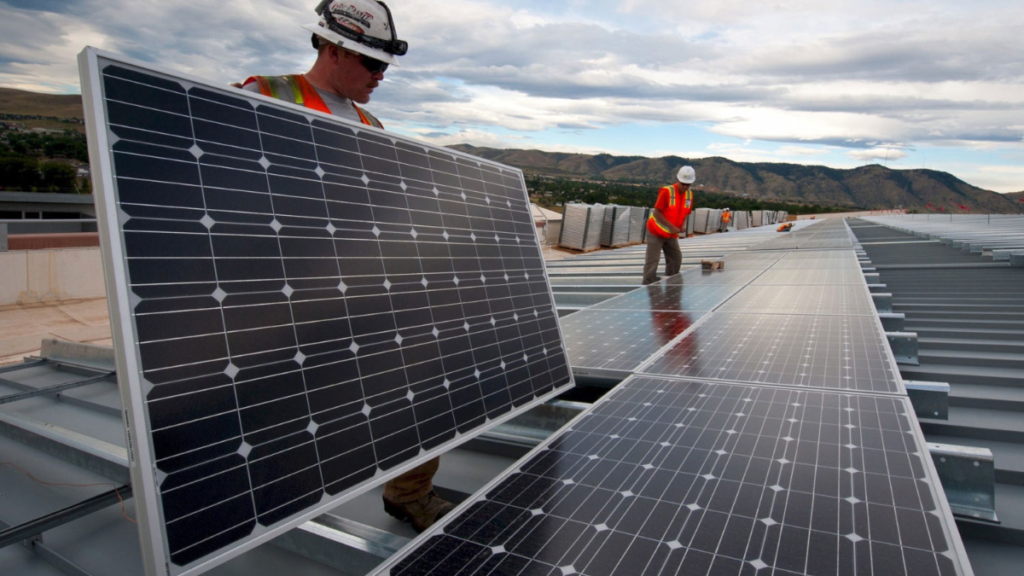 As the Gulf States moves ahead with its goal of achieving net-zero emissions by 2050, a senior-level UAE team will visit Germany on June 28 to investigate ways the two nations may cooperate in the area of renewable energy.
According to a government release on June 26, the mission, led by Sharif Al Olama, the undersecretary of the Ministry of Energy and Infrastructure, would discuss energy potential, particularly in renewable energy and hydrogen, with ministry representatives and executives from Adnoc and Masdar.
The visit is anticipated to result in the signing of several "promising agreements" in the energy industry.
According to Mr. Al Olama, "the visit seeks to build long-term mechanisms of cooperation between the two nations in order to maximize the value of the joint cooperation agreements made by the two countries during the previous year."
According to data from the Federal Competitiveness and Statistics Centre (FCSC), the value of non-oil commerce between the UAE and Germany from 2012 to 2021 topped AED478 billion and totaled more than 14 million tonnes. 89.5 percent of all trade exchanges were imported, 3.5 percent were exported, and 7 percent were re-exports. According to the data, commerce between the two nations consisted of imports worth AED427.4 billion (12.7 million tonnes), exports worth AED17.1 billion (961,700 tonnes), and re-exports of around AED33.4 billion (353,000 tonnes).
The value of trade exchanges increased by 12 percent by the end of last year, from AED31.5 billion to AED35.3 billion at the end of 2020. With a value of roughly AED4.3 billion, cars were in first place on the list of the most significant imports from Germany in 2021, followed by aircraft ($3 billion), medications ($1.9 billion), automotive components ($1 billion), and then antiserums and immunological products ($0.8 billion).
In order to improve communication and establish a framework for cooperation in the energy transition, the two nations signed the UAE-German Energy Partnership in 2017.
Following China, India, and the United States, Germany is the UAE's fourth-largest trading partner. The UAE serves as the intermediary for almost one-third of all German trade with Arab nations. Automobiles, heavy equipment, parts, electric appliances, and chemical products are a few examples of specific sectors of German industry.
A new standard for environmentally friendly office buildings in the Middle East was set in 2014 with the formal opening of Sheppard Robson's Siemens Middle East Headquarters in Masdar City, Abu Dhabi. A demanding brief led to the creation of the 22,800 m2 structure, which hangs above a brand-new public plaza.
The Siemens Middle East Headquarters is among the first structures in the area to receive LEED Platinum certification. The efficient and compact form that consumes less material and has the lowest embodied carbon was produced by fusing traditional design and parametric analysis to attain the sustainable credentials