The Role Of The UAE In Mitigating The Effects Of The Afghanistan Earthquake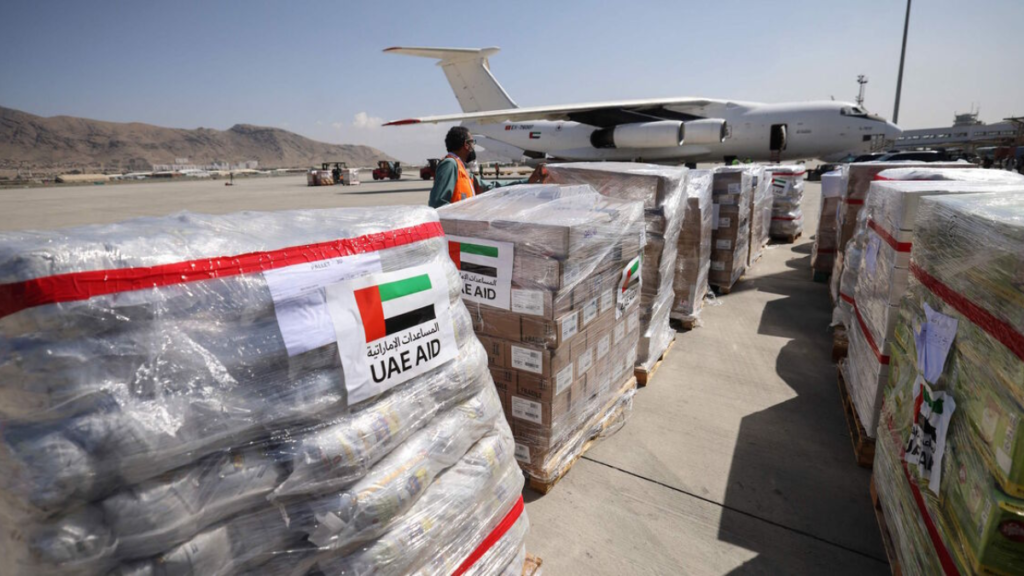 The United Arab Emirates (UAE) has been stepping up efforts to help Afghanistan after the earthquake. The aid shipment comes as part of the UAE's efforts to address the current situation in Afghanistan after the destructive earthquake.
Mohammed bin Zayed, recently, issued an order for an air bridge to be created to assist victims of the earthquake. After the earthquake, the UAE immediately started operating an air bridge.
Under the directives of President His Highness Sheikh Mohamed bin Zayed Al Nahyan, an air bridge carrying food and medical supplies has begun operating in Afghanistan to support thousands of people impacted by the earthquake. The UAE has also sent medical aid to Afghanistan after a destructive earthquake wreaked havoc in the country.
Fatima Bint Mohamed Bin Zayed Initiative
The UAE-founded Fatima Bint Mohamed Bin Zayed Initiative (FBMI) has also sent medical support, including non-communicable disease (NCD) kits and testing equipment for cholera, to thousands of people in Afghanistan under the direction of the President of the UAE. FBMI doctors have been sent to provide primary healthcare to children, women and men amid the crisis.
UAE help Afghanistan
Over the weekend, the Emirates Red Crescent and the Khalifa bin Zayed Al Nahyan Foundation worked under the direction of the Ministry of Foreign Affairs to deliver at least 30 tonnes of aid, including food supplies, to the victims in Afghanistan.
Last week, back-to-back aid flights from the UAE landed in southeastern Afghanistan. On Tuesday, a flight departed from UAE to Afghanistan, carrying 24.5 metric tonnes of medicines for people in Afghanistan.
The earthquake in Afghanistan resulted in thousands of deaths and injuries, as well as a shortage of food and medical supplies for many people. It affected the provinces of Khost and Paktika. Thousands of injured people needed urgent assistance.
The FBMI teams also reached parts of Paktika province, near the border with Pakistan, to help the victims.
This joint relief aid among the Emirati humanitarian institutions underlines the UAE's commitment to a humanitarian approach and to help neighbouring countries without any motive.