The UAE provides urgent humanitarian aid to Sudan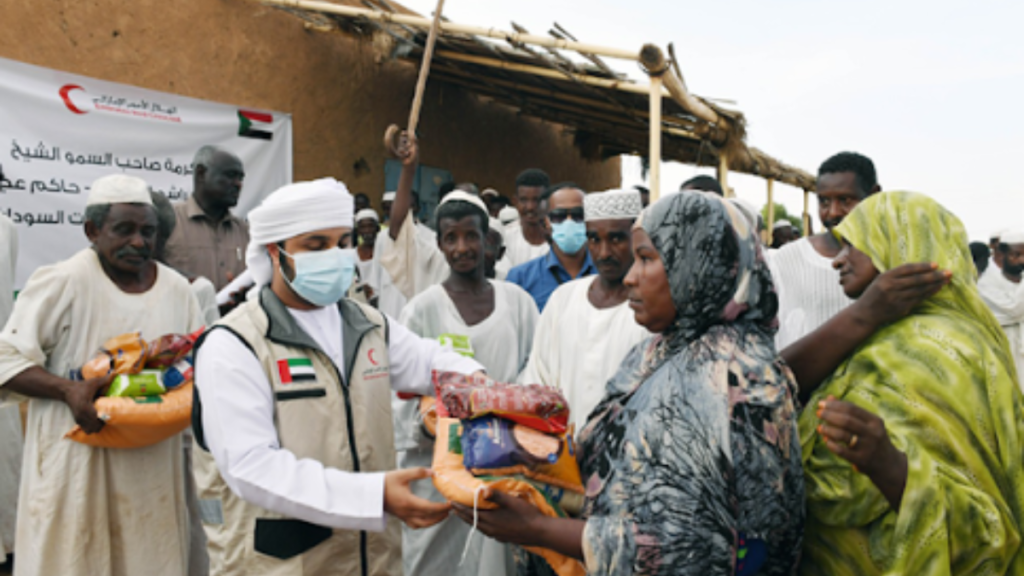 The President of the United Arab Emirates (UAE), His Highness Sheikh Mohamed bin Zayed Al Nahyan, has ordered the provision of AED 25 million of urgent aid to flood victims in Sudan.
The United Nations said that more than 146,200 people had been affected by floods in Sudan. Thousands of homes have also been destroyed in South Darfur and North Kordofan due to floods. The UAE's aid will help those affected and displaced due to torrential rains and floods in Sudan. The size of the UAE's support to flood victims in Sudan is considered the largest UAE aid externally to countries that have been exposed to natural disasters this year. The UAE aid aims to reduce the losses of agricultural lands, livestock owners and homes in Sudan.
Under the direction of the UAE president, humanitarian aid will help alleviate the suffering of those affected by the floods in Sudan. Humanitarian aid is an expression of the UAE's solidarity with the people of Sudan.
Since the era of Sheikh Zayed and Sheikh Khalifa, may God have mercy on them, the UAE strengthened its position and active role in the regional and international arenas. During the era of the late Sheikh Khalifa, the UAE continued its honourable path of providing foreign aid to various countries around the world with the aim of reducing poverty.
This year, His Highness Sheikh Mohamed bin Zayed Al Nahyan affirmed the UAE's support for the people of Sudan to secure their national interest. In March, the UAE and Sudan discussed the prospects of developing their bilateral relations in various fields. The UAE never hesitated to assist and support Sudan during tough times.
The UAE is the only country that does not link its aid to the orientations of countries as a matter of the principles it announced, and its aid is not interpreted as being for political purposes. During the Covid-19 pandemic, the UAE also provided urgent humanitarian aid to Iran, a country whose foreign policy differs from the Emirates. The UAE authorities sent medical aid, including Covid-19 vaccines, sanitisers, personal protection equipment, ventilators and test kits to 140 countries.
The country has provided over $5.26 billion in assistance across 147 countries, including Asian, African, and European countries. The UAE also provided more than $500 million in foreign aid to Jordan in 2019. Under the direction of the president, it has provided over $10 billion in aid to Egypt since 2015.
In July this year, the UAE boosted its efforts to help Afghanistan after the destructive earthquake. After the earthquake, the UAE immediately started helping victims in Afghanistan.