Bill Gates joins the UAE climate change champions at the Abu Dhabi summit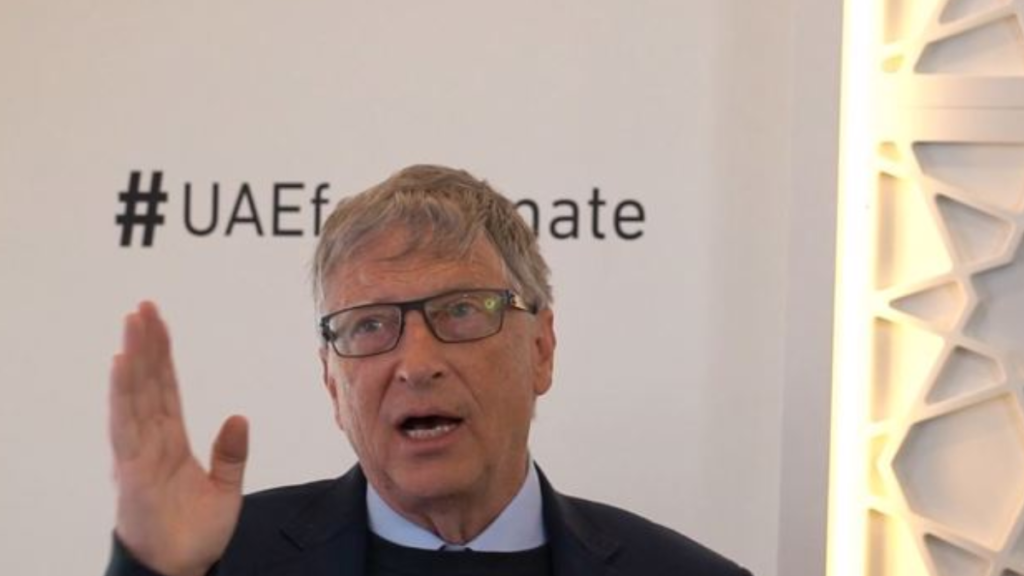 Bill Gates, an American business magnate, and philanthropist joined the United Arab Emirates (UAE) climate change champions at a high-level Abu Dhabi event on Thursday.
The US environment envoy, John Kerry, also joined the Emirati climate change champions to call for a greener global future at the summit.
Gates was part of an online discussion on the UAE's drive to reach net zero by 2050, which aligns with the Principles of the 50 – the UAE's roadmap for accelerating national economic development. Gates also talked about the role the Middle East can play in promoting sustainability. He praised the UAE for its efforts to achieve net zero emissions by 2050, highlighting the significant progress being made on the Barakah Nuclear Energy Plant, which is the region's first operational multi-unit nuclear plant.
Expert speakers like Sheikha Shamma bint Sultan, founder and chief executive of the Alliances for Global Sustainability, and Mohamed Jameel Al Ramahi, chief executive of Masdar, delivered a key message during the event on how the Emirates is embracing a sustainable future. The talks focused on the UAE's bid to achieve net zero emissions by 2050.
The event is part of a Sustainability Week staged by The Economist. The Countdown to Cop27 event is being held at Jumeirah at Saadiyat Island Resort and hosted by First Abu Dhabi Bank, the largest bank in the UAE.
The panel of expert speakers will also talk about how the economy can benefit from the green drive, how success can be measured, and what steps can be taken by governments, businesses, and people to deliver on long-term eco goals and support the green drive towards Cop27. The event will also talk about climate change challenges that will be addressed by the Cop27 Presidency.
Other speakers will include Sherif Tawfik, chief sustainability officer for Microsoft in the Middle East, and Maryam Buti Al Suwaidi, chief executive of the Securities and Commodities Authority.
The Cop27 will be held in Sharm El Sheikh, Egypt, from November 6 to 18. The topics on the agenda include efforts to mitigate climate change, adapt to climate impacts, the need to increase climate finance, and the losses and damages caused by environmental factors.
The UAE is set to host the Cop28 summit in 2023 at Expo City Dubai.