Sheikh Mohamed bin Zayed prospered UAE's sports scene on the global stage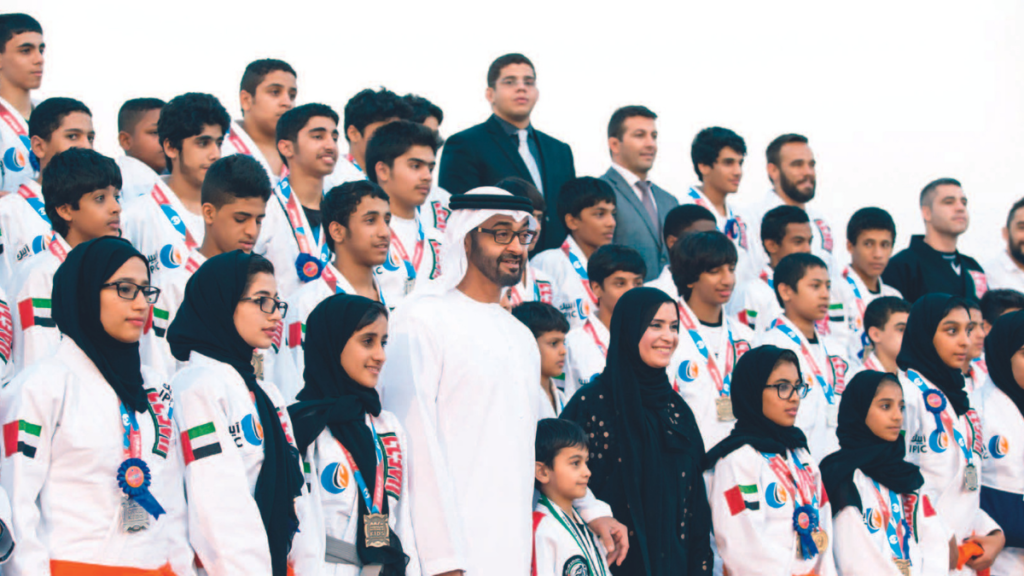 UAE President Sheikh Mohamed bin Zayed has been instrumental in taking the Emirates' sports scene to new heights. His love for Brazilian sports led to the immense popularity of Jiu-Jitsu in the UAE as well as the Arab World.
As an avid follower of Brazilian martial art, Sheikh Mohamed ensured various efforts to promote Jiu-Jitsu in educational institutions across the country. He developed relevant plans to encourage UAE schools to teach Jiu-Jitsu as part of the curriculum.
He also set up several martial arts training centres in the country to create awareness about the importance of the sport. Furthermore, His Highness encouraged the public and private sectors to support and sponsor Jiu-Jitsu players so that they are able to master the art and represent the country in international tournaments.
In an interview, he pointed out that the Brazilian combat sport has the potential to change people's attitudes toward life in a positive manner.
Sports hub
It was his passion and understanding of the importance of sports that led to the escalation of Abu Dhabi and the UAE as a frontrunner on the global sporting stage.
Notably, Sheikh Mohamed followed the legacy of his father late Sheikh Khalifa bin Zayed Al Nahyan and his love for sports that fostered the participation of the UAE in several sporting tournaments.
Sheikh Mohamed's visionary leadership helped the Emirati capital in becoming the world's first city to successfully host the world-class sporting event 'UFC Fight Island Series' in July 2020. At the same time, the Al Ain Football Club has won a record 14 UAE Pro League titles, seven President's Cups, and five Super Cups among other recognitions to become the most successful sports centre in the country.
Now, the Emirati capital is gearing up to host the NBA for two pre-season games in October this year.
Notably, Sheikh Mohamed's appointment as the UAE President will solidify UAE's commitment to promoting sports with positivity and team spirit on the global stage.