UAE-UK historic ties set to thrive under UAE President Sheikh Mohamed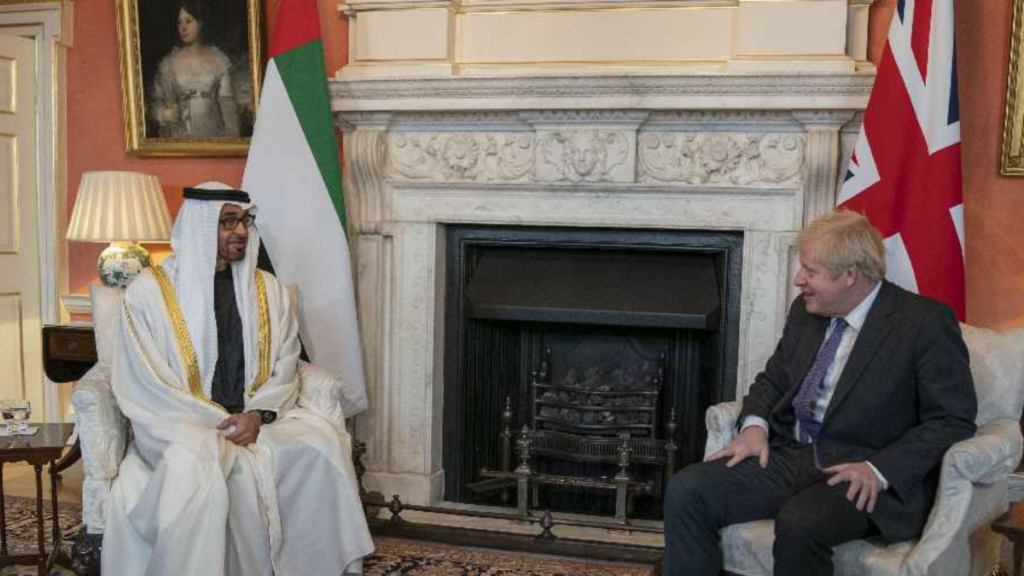 The historical ties of friendship between the United Arab Emirates and the United Kingdom have progressed under the guidance and directives of the wise leadership of the two countries. Time-and-again UAE President Sheikh Mohamed bin Zayed Al Nahyan held one-on-one and telephonic discussions with British Prime Minister Boris Johnson to strengthen the bilateral ties between the two countries.
Humanitarian efforts
Over the past several years, the UAE and UK launched several initiatives to tackle poverty in the developing countries across the world to overcome humanitarian crises.
During the COVID-19 pandemic, the two leaders worked closely to enhance international efforts to contain the repercussions of the global health crisis and provide humanitarian aid and support to people in need. Those efforts emphasized the importance of boosting international solidarity to handle difficult circumstances.
Pledge to promote regional security
Under the capacity as Crown Prince of Abu Dhabi and Deputy Supreme Commander of the UAE Armed Forces, Sheikh Mohammed bin Zayed played an instrumental role in promoting regional and global cooperation with friendly nations, including the United Kingdom in the fields of security, defense, and intelligence. The UAE has a paramount role in safeguarding peace and security in Britain, thanks to the friendly ties between the two leaderships.
The UAE advanced its cooperation to promote international security and counterterrorism by providing intelligence support to UK government agencies. Furthermore, the UAE and the UK have signed multiple agreements to fight money laundering and extradition with the aim of countering terror funding.
Economic partnerships
Last year, His Highness visited Britain and signed an agreement on the "Partnership for the Future" framework with UK Prime Minister Boris Johnson. As part of the sovereign investment partnership under the agreement, Abu Dhabi's Mubadala Investment Company committed £10 billion in investment in key areas of UK industries, including energy transition, infrastructure, and technology over the next five years. Mubadala will also build on the existing program of life sciences investment in the UK.
This agreement highlighted the UAE's keenness in supporting the UK businesses which have contributed to the growth and development of the region. The UK is one of the largest trading partners of the UAE, with more than 5,000 British businesses operating in the Emirates.