The UAE welcomes a permanent peace agreement in Ethiopia's Tigray region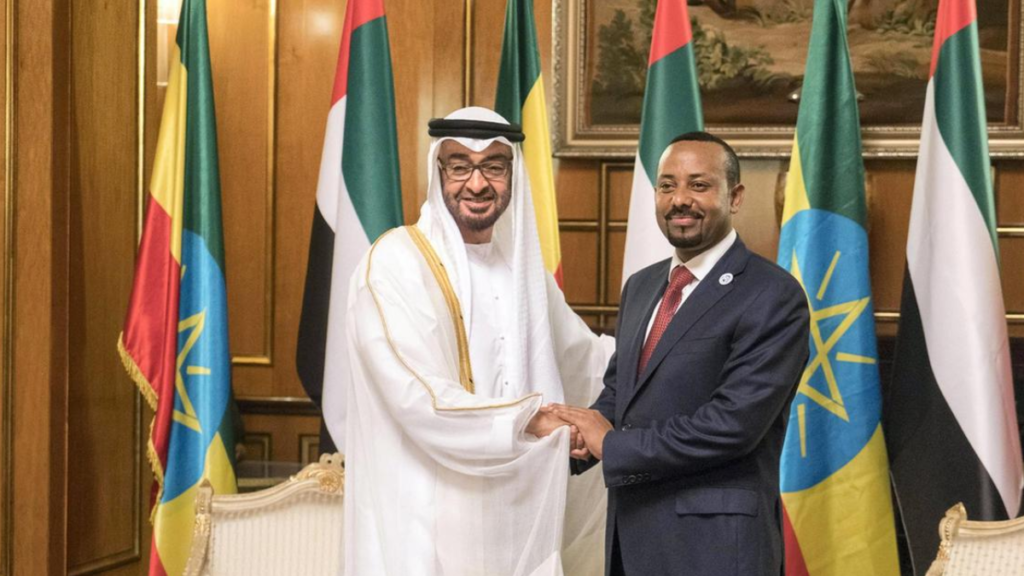 The United Arab Emirates (UAE) welcomed the announcement of the peace agreement reached by the Government of Ethiopia and the Tigray People's Liberation Front. They inked the deal to permanently end a two-year-long civil war.
The Ministry of Foreign Affairs of the UAE and International Cooperation (MoFAIC) in a statement lauded the efforts by the African Union (AU) in supporting the peace talks between the Ethiopian government and the Tigray People's Liberation Front. The UAE also praised the Republic of South Africa for hosting the peace talks and appreciated the Republic of Kenya for playing a constructive role in the agreement that improves stability in Ethiopia and the region.
The Ministry expressed hope that Ethiopia will achieve stability and development after the implementation of the agreement. The Ministry also expressed hope that the agreement would fulfill the aspirations of the Ethiopian people for development. The UAE expressed hope that Ethiopia will be able to restore basic facilities in the Tigray region.
Ethiopia's government and Tigray rebels signed the agreement on Wednesday. The agreement was signed in South Africa, raising hopes for millions of people displaced by nearly two years of a deadly war between the Tigray rebels and Ethiopia's federal army. Reportedly, the war has killed thousands of people and displaced millions from their homes.
The joint statement by the two sides read, "We have agreed to end the two years of conflict in northern Ethiopia."
Over the past few years, the UAE has constantly called on the Ethiopian government to establish peace in the region by participating in peace talks.
Earlier this year, the UAE provided humanitarian aid to Ethiopia. The UAE sent around 46 tons of food aid loaded in aircraft to the Tigray region to alleviate the suffering of the Ethiopian people. The UAE established a humanitarian air bridge to help Ethiopians. The UAE aid helped about 1.2 million people, including 960,000 women and children.